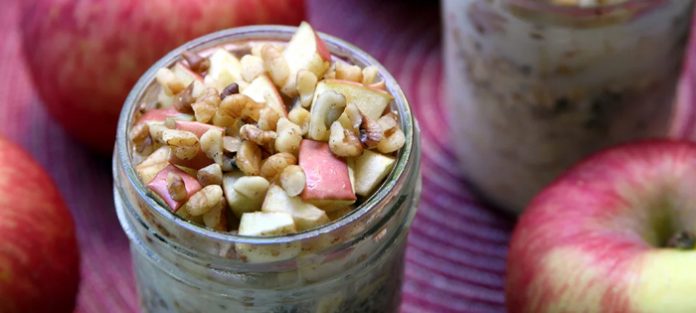 Have you ever missed breakfast because you did not have the time or overslept? Overnight oats are a great healthy and easy choice for early mornings. Overnight oats are just rolled or old fashioned oats soaked overnight that absorb the liquid you put them in. Overnight oats can be enjoyed hot or cold and are a great Vegan breakfast option.
I am sharing a simple recipe that you can make at the beginning or mid-week if needed and can be stored in the refrigerator up to 5 days. The best thing is that it is customizable to your favorite flavors and can give you a variety to look forward to every morning! You can even make this Gluten-free by using certified gluten-free oats.
Extra bonus points: very nutritious since it is full of protein and fiber that will give you the energy and fuel you need to start your day on a great note!